Infi Power LLC (Headquarters: Yokohama City, Kanagawa Prefecture) will launch a security system from July 6, 2021.[InfiPower GUARD 2]We have started offering three types of wireless solar motion sensors, beam sensors, and alarms.
As a common feature, a solar panel and a built-in battery eliminate the need for a power supply, making it easy and free to install various sensors and alarms that previously required a power supply and wiring, making it easy for anyone to install. I was.
Long-distance radio (1km, 5-stage relay), radio can reach up to 5km with 5-stage relay, so it can cover large-scale facilities.
It is essential for long-term operation to be able to check the status of the device remotely with a battery and life-and-death monitoring function.
By linking the security system server "InfiPower Guard 2" with these various sensors, alarms, and cameras, it is possible to easily build a low-cost unmanned remote security system for solar power plants, factories, warehouses, farms, etc. I can do it.
Solar wireless motion sensor IMS1S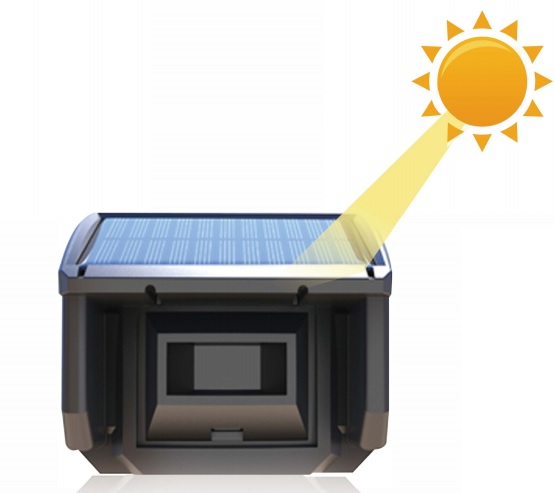 No power supply required with solar panel and built-in battery
Long-distance radio (1km, 5-stage relay)
IP66 waterproof and dustproof
Can be charged externally
Adjustable sensitivity
With voltage and life monitoring function
Solar wireless infrared beam sensor IBS1S3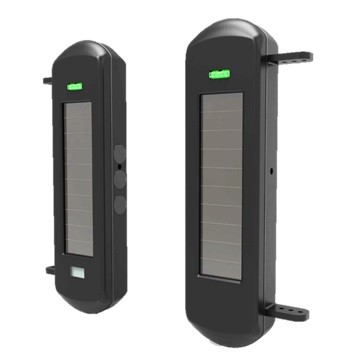 No power supply required with solar panel and built-in battery
Operates by blocking 3 beams simultaneously, adjustable response speed
long range radio
IP66 waterproof and dustproof
Can be charged externally
Encoded infrared rays resistant to external light and other infrared interference
With life-and-death monitoring function
LCD numeric display for easy aiming
Comes with a level and is easy to install
Two types of brackets for walls and poles
Built-in solar panel and battery, no power supply required
Long-distance radio (1km 5-stage relay)
IP66 waterproof and dustproof
Can be charged externally
loud flash light